Kindergarten came and went so fast! Boy, does time fly! I remember his first day of kindergarten and how sad I was to see him go. He's my baby and I'm so saddened to see him grow up. Enjoy the pix of my little man on his graduation day!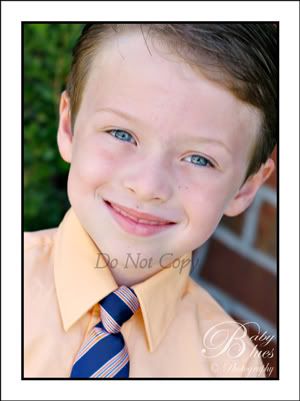 Here he is in his classroom waiting for the ceremony to begin.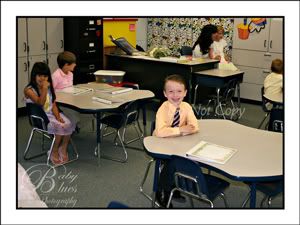 Here's his class all lined up to head up to the stage one by one.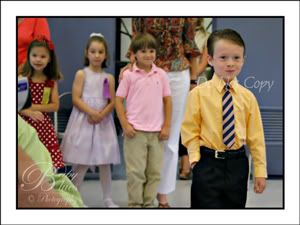 He's on the back row. He's one of the tallest in his class.
Here's Mrs. Manning, the Principal, handing him his diploma.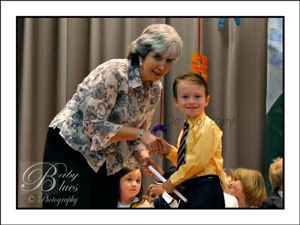 After the ceremony, the teachers handed out carnations to the children so they could present them to their mothers. Playing in the background was a sad country song about kids growing up too fast. (I'm obviously not a country music fan.) The floodgates of tears were about to pour over as it was and boy did I have to really hold them back while waiting for my flower.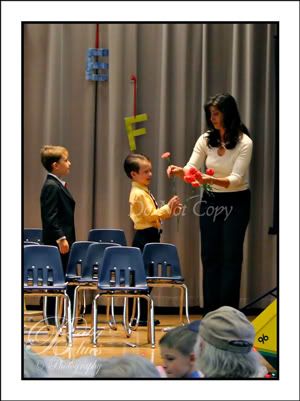 Here he is presenting me with his flower.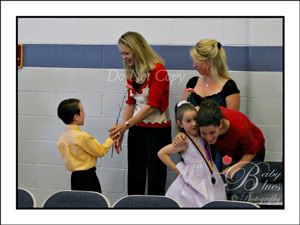 And our family photo. Gotta love the kids, here!
I can't believe Kindergarten is over already. My baby is a little man now.