Sorry!! I know, I know!! I'm going to do a better job of keeping it up to date! Now you have to promise to comment when you take a peek!! Come on now. It's only fair! (Just go down to the bottom of each post and click on comments and leave one, please.)
Here's a few things we've been working on....
Let's see. Kylie is modeling for ebay id PaintedButterflyStudio. Here's her 3 pc. mix and match set.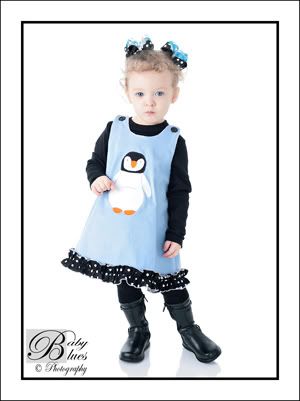 Today was such a nice day that we went out and took some pix. Nothing big just enjoying the weather....
And Kylie turned 2 this month so we worked on her 2Y portraits. I narrowed them down to these for the blog. LOL!! If you call this narrowing it down! There's a few others on the home page of my website.
And this one is for Mema and Papa Johnny!