She was so tiny!! And sooo sweet! What a beautiful little princess! And what a unique experience, as her mommy and daddy bought our house from us 3 years ago! It was nice to be back on old territory again! I still miss that place! I know mommy and daddy are anxiously awaiting a sneak peek so here you go....
Here's Princess M with with a vintage finish.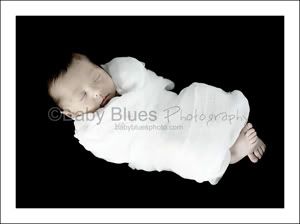 And one more little tease..