It's so nice to see my clients coming in with their 2nd babies!! Exciting!! Believe it or not, but she is 8M pregnant in these! Such a tiny belly!!
This is such a sweet pic!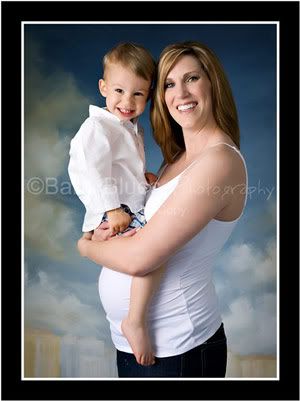 What a handsome guy!!
Now for the arrival of little brother!
I love my new bear hat!!