My friend brought over her little one in his Gap jammies and I had her leave them on for some pix. I thought he could be the next Mark Wahlberg -- you know the infamous Calvin Klein ad!! LOL!! Well Mr. B sure looked cute in his "underwear"!
He's got some beautiful blue eyes.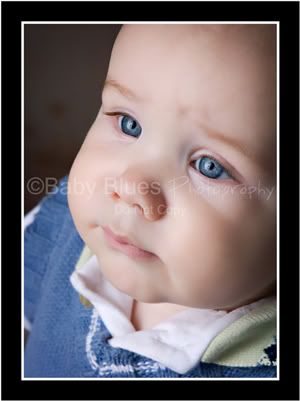 He's at that age where he thought he could get away!!
I am posting this one because you can just hear his little belly laugh!!! Too cute!