I just love doing images of newborns! It takes a lot of patience but it's so worth it. They are only this little once and it goes by way too fast. I stress coming as quickly as possible, even as early as the first week. It makes such a difference in the images if you can get them in early.
This little princess has the prettiest color. I remember when mine were born and had the same color. Loved visiting with her mommy and daddy during the session. They are the sweetest couple!
Daddy and his princess.
Mommy and her future shopping partner.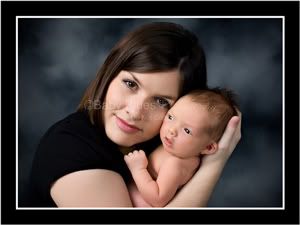 And the star, herself, Little Miss M.