I needed some updated portraits of the kiddos to hang in our new house so I took advantage of my equipment being out.
Here's my fave of Landon. Such the handsome little man!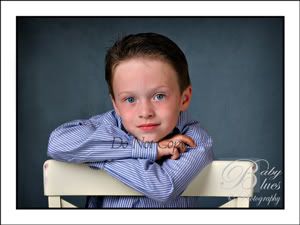 And my fave of the two of them despite her collar being up! Oh well, can't have perfection all of the time!