Here is another doll baby! It was time for her 6M session and her grandmas brought her. Mommy had to work. The flower pot images were at the bottom of mommy's requests; but grandmas had to have them. They ended up being mommy's favorite pictures!! Yay!! There were so many good pictures, I don't see how mommy could pick her faves!!
Isn't she the cutest thing!!
This one is going on 2 new purses for Mommy and Grandma!! It's going to be adorable!!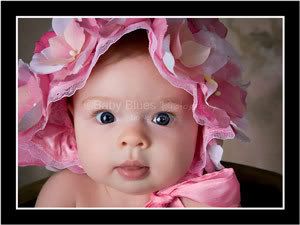 I love hats and mommy hit a home run with this one!!