I love watching these babies grow up!! It's sad to see them turn one! I know they will be back but I won't get to see them as often. He's one of those babies that the camera LOVES. So photogenic!
He LOVED this tricycle!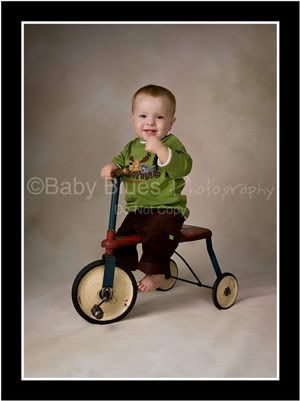 The closest thing to snow that we are going to get!! LOL!!
He was having a blast playing in the water!! (No fish harmed in the making of this photograph.--hee, hee!)