Wow, has she gotten so big since her newborn session!! She is such a cutie pie!
She wore a gorgeous dress smocked with pearls!! Love the bright pink!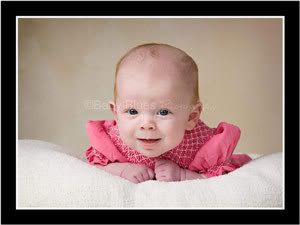 Love this dress, too. One of my favorite brands for my little girl--Biscotti.
The roses have gotten popular with my little baby girls! And I seem to get them sleeping every time!! So precious!!