He is the cutest thing!! He's just a little butterball!! And boy, does he take after his daddy ;-) !
I just love this stage when they play with their feet!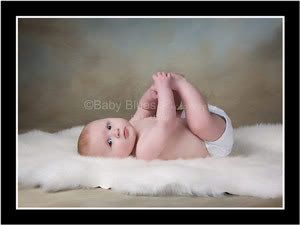 So cute with those puckered lips!!
He was loving the little chicks. He'd rather have them than the pail!
Just being a boy!
Isn't he a doll!!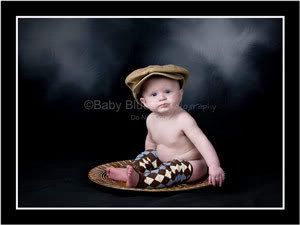 I just love this one!