Miss J has been coming to see me since she was a newborn. This is her 6M session and she was fabulous!! She was born with the most amazing blue eyes.
This is a fun, furry hat that I got from GAP. She looks like a little eskimo baby!!
Some more fun with snow!
LOVE this image!! It is also a new finish that I'm now offering called Doll Baby. It gives the image a painted look and makes them look like little porcelain dolls!!
I just can't narrow down my faves! I loved so many!
I've blurred her name on this one. This is going to be her notecards! How great is that!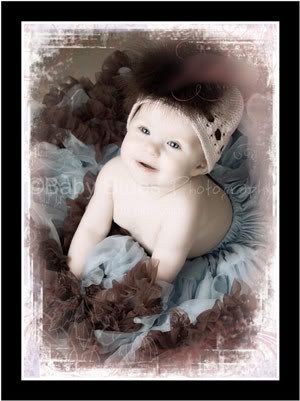 At the end of the session she was loving the pettiskirt and I thought this was such a perfect pose!