I never know exactly what I capture until I get to the computer and start editing the photos. This little princess had so many "it" images it was hard to choose my favorites. And it's not that she was smiley or that she was any more beautiful than the rest of my little princess clients (and she was gorgeous!); but her eyes and her expressions really draw you in.
This is the new Doll Baby finish.
Love, love, love this one!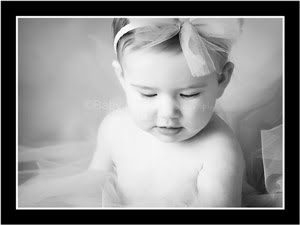 And this one is in the studio. Someone asked me if I posed her that way. It was just one of those moments that I was fortunate to capture.