Most of you know that Kylie models for an online boutique so I thought I'd share her latest pictures. Everyone always thinks Kylie loves modeling; but I actually was having to fight with her to do pix. I don't know what happen; but this time around she has had a change of heart and is really enjoying herself and being silly. It must have been a phase she was going through (you know those terrible 2s!) because as baby, she did love it. These are just some of my favorites.
This 2 pc. set is by Sorbet.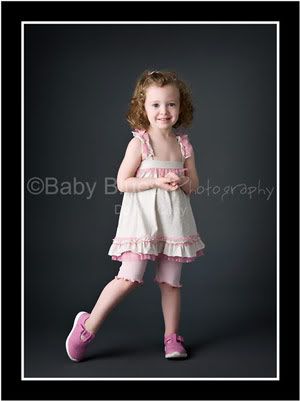 And a cute dress by Sorbet.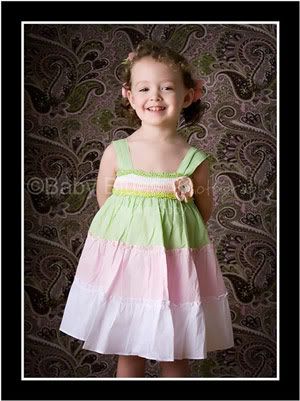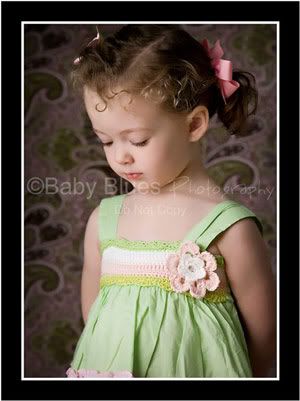 Laura Dare pajamas
This dress is Baby Sara by Hannah Banana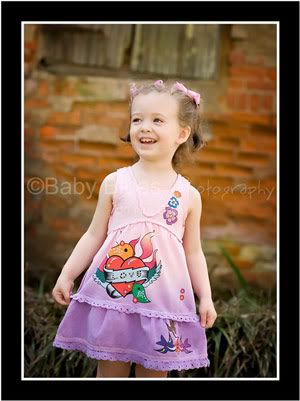 We used to model only on a bright white background; but the owner is getting away from the bright white look so we did both with this dress made by Room Seven.