A couple of years ago, I met a great children's clothing designer on ebay. Kylie did a little modeling for her and her clothes are top notch. I recently purchased a couple of sets and they are absolutely adorable! If you are looking for top notch designs with excellent quality, please check out my friend's Etsy shop.
Kustom Kids Boutique
Here is one of our sets. You can have one especially made to fit your little princess!!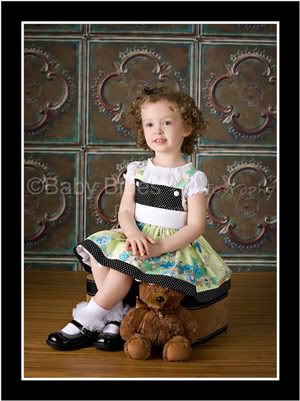 Please tell her that I sent you!!