Meet my two March 2009 Cover Babies, Mr. B and Mr. B. They are so cute and so different in looks and personalities. One is laid back and the other one is always on the go!! They were so mobile for their 9M session. We definitely had us a workout that day!!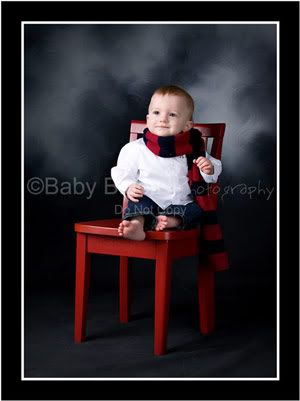 Can you tell which one is which by their personalities, yet??
Let's see....laid back.
And where can I go now!! LOL!!