Look at all these 9 monthers! I'm going to be so sad the next 2 months when they all come in for their graduate session!!
Oh, look at him! He looks like a little man in this outfit! So preppy!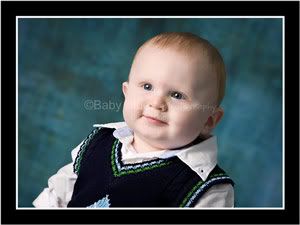 Doesn't he make the cutest little teddy bear!
So cute!