Oh my! What a sweet little guy!! Most 3M olds aren't too smiley for their pictures; but he sure was!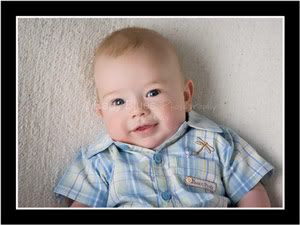 This is one of my faves.
This one is so sweet with his big brother. Big brother was very well behaved and just a joy at the session despite being sick.